On December 27, Just World Educational will launch a 22-day information campaign about "Operation Cast Lead", the extremely lethal assault that the Israeli military unleashed against the Gaza Strip for 22 days starting ten years ago, on December 27, 2008.
This project will use the hashtag #CastLeadPlus10 and aims to:
honor the memories of the roughly 1,400 Palestinians (the vast majority of them noncombatants) whom Israel killed in the assault;
understand the longer-term impact that assault and the follow-up assaults that Israel waged in 2012 and 2014 have had on Gaza's two million residents;
examine the role that  "Cast Lead" played in the development of the Palestinian-rights movement– in Gaza, in the rest of historic Palestine, and worldwide;
explore the situation in Gaza today, including in light of the "Great March of Return" movement that started there last March; and
examine the political options that Palestinians and their allies worldwide will have in 2019.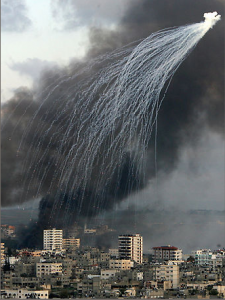 We invite everyone who wants to see the Palestinian people– in Gaza and everywhere else– regain the human and national rights that have for so long been denied them, to join this campaign. It will be conducted mainly online, including via the social-media platforms where we have a good presence, and via the provision of background materials here on the Just World Educational website and on our podcast series. (We may also be holding a live #CastLeadPlus10 event in NYC, sometime toward the end of January… Stay tuned.)
If you want to follow or contribute to this project and you're on Twitter or Facebook, please follow our accounts there for the latest updates: Twitter, Facebook. If you're not on these platforms, check back regularly here at the JWE blog, or better yet, subscribe to its RSS feed.
If you'd like to help us gather materials for this project, or publicize it, please contact us as speedily as you can!
Here's a sneak peak at some of the new educational resources we'll be releasing as part of this campaign:
A day-by-day summary of what happened in the crowded streets, homes, and schools of Gaza– and in the halls of government in Israel and elsewhere– on "this day, ten years ago", released mainly on Twitter. (Please RT them all if you can!)
Audio interviews with people like the UN's then-Special rapporteur on Palestinian Rights (and our board member) Richard Falk, with new-generation activist (and our Outreach Director) Joe Catron, distributed via our podcast series.
Materials that health-and-rights activist (and our board member) Alice Rothchild derived from her visits to and connections in Gaza.
Interviews/discussions with key figures in Gaza civil society– and with analysts and activists here in the United States who keep a keen eye on the latest political decisions or legislative initiatives relating to Gaza and the rest of Palestine.
And here, while you're waiting for the project to launch on December 27, are some materials you can use to get up to speed on the subject of Gaza and its role in the Palestinian national movement: