---
Welcome to the website of Just World Educational, a feisty nonprofit providing educational resources and experiences that critically examine the United States' role in the world, focusing on issues of war, peace, and justice.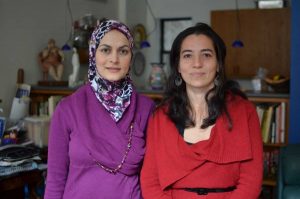 In November-December 2020, we're presenting two sessions of a webinar series on food sovereignty issues in Palestine and the United States. These  feature Laila El-Haddad and Maggie Schmitt, co-authors of The Gaza Kitchen: A Palestinian Culinary Journey.
The first of these sessions was on Saturday, Nov. 28, and the second is on Saturday, Dec. 12. More info about the Nov. 28 session can be found here. Info about the Dec. 12 session can be found on the registration form for it, here.

This is the fourth series of linked, thematic webinars we have presented since March 2020. The videos of all these series– which covered the topics of Syria, the "World after Covid", and the US-China balance– are archived and are freely available to the learning public via the Resources tab on this website.
In October 2020, we presented  a groundbreaking "Public Dialogue on US-China Relations", in collaboration with the Chongyang Institute at Renmin University in Beijing, China.
The video, audio, and transcript-text records of this public dialogue are all available on this "US-China Balance" resource page on our website.
This US-China Balance project formed Phase 2 of the "World After Covid" that we had launched in June 2020. It explore the momentous changes the eruption of the Covid crisis has spurred in the balance of global power, from several different perspectives. You can see the "Resource Center" we created from Phase 1 of this project, here.

Back in March-April, 2020, we ran a nine-webinar series "Commonsense on Syria." It featured 15 distinctive and amazing panelists, four of them joining us from inside Syria. Our panelists represented a variety of views, with a focus on those under-represented in the Western corporate media.
We collected the videos of these webinars and put them into this rich Resource Center— along with a collection of other valuable materials on Syria.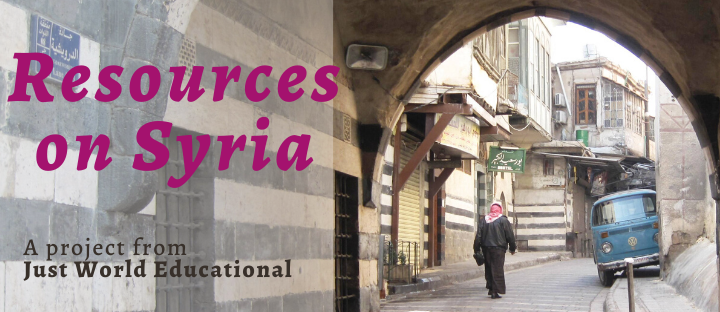 …
In Fall 2019, we brought Palestinian writer, translator, and activist Yousef Aljamal on a speaking tour of the United States. Find an interim report of his tour, here.
Other good ways to stay up-to-date on our news are by following our Twitter or Facebook accounts, or by subscribing to our blog.
Please join us in building a more just and peaceable world!

Stay in touch! Sign up for our newsletter: