Just World Educational is delighted to work with partners across the United States to bring the awesomely talented Palestinian cartoonist Mohammad Sabaaneh on a month-long speaking tour, starting in late April.
Sab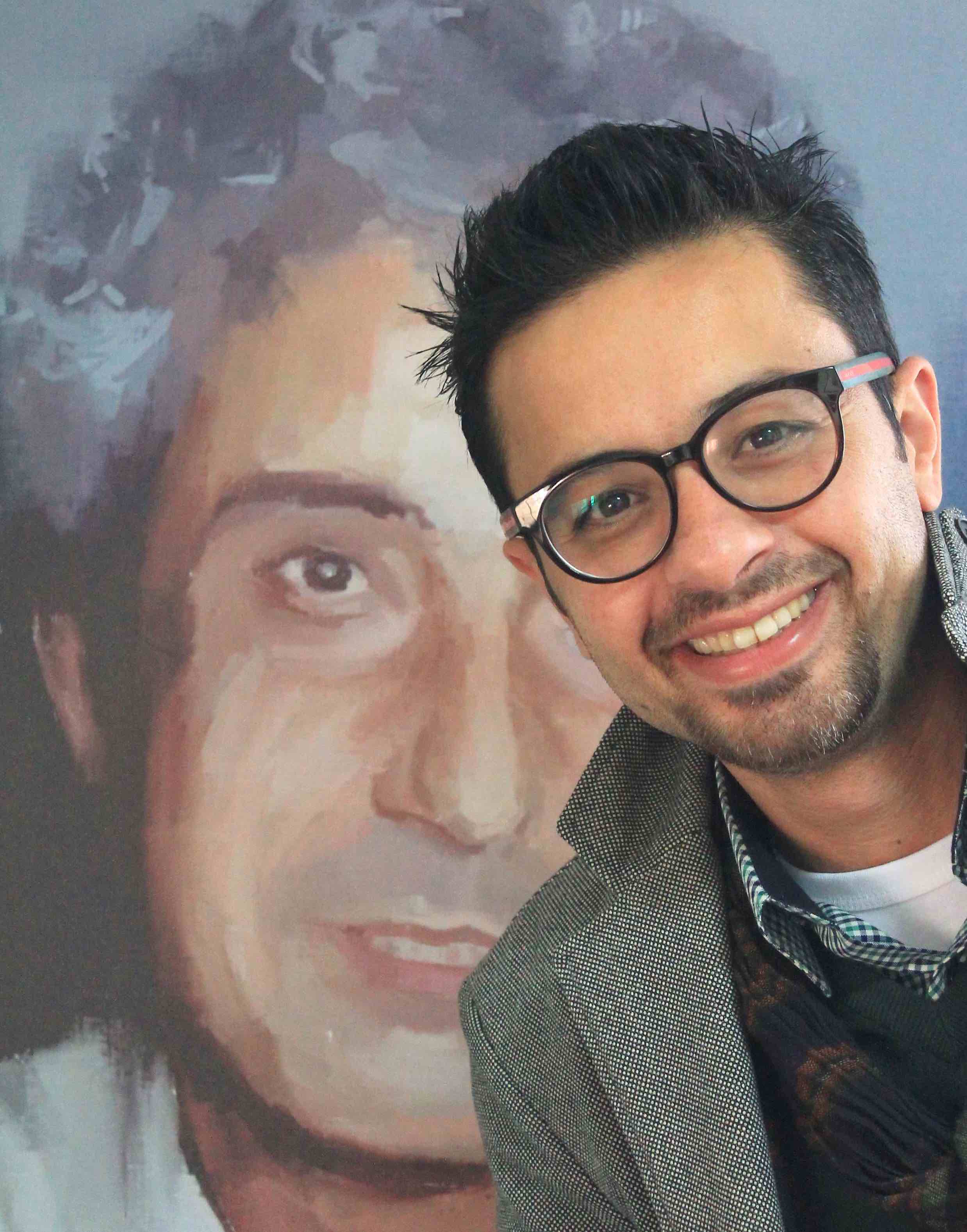 aaneh lives in Ramallah, Palestine, where he draws a daily political cartoon for Al-Hayat Al-Jadida.  He is also the author of White And Black: Political Cartoons from Palestine which will be formally released in early May (though copies will be available in mid-April.) White and Black has received rave supports from a range of political cartoonists, including KAL (of the Economist), Joe Sacco, and Matt Wuerker (of Politico.) You can read these endorsements here.
In the Foreword he contributed to the book, Seth Tobocman, co-founder of the anthology series World War Three Illustrated, compares Sabaaneh's work to that of Georges Braque or Pablo Picasso. And he notes that:
It is hard to look at. It should be. This is angry art, ruthless and relentless. And who has more right to be angry than the children of Palestine? Born into a box, without the human and democratic rights many of us take for granted…
Sabaaneh's spring tour is titled "Life & Prison in Palestine: A Cartoonist's Eye". In his presentations, Sabaaneh will be able to discuss both the artistic choices he has made in his work and the life he has led as a creative voice inside Occupied Palestine– which indeed led to a five-month period of imprisonment without trial in Israel, in 2013. (The time that he, like tens of thousands of other Palestinians, spent in Israel's prison system is a strong presence throughout his work.)
The tour will start in New York City, where Sabaaneh will lecture to cartooning and design students at  the School of Visual Arts and the Pratt Institute. He will then zip up and down the East Coast to some other events before he heads for the West Coast, where he'll be speaking in California and the Pacific Northwest. He'll then zigzag back across the country with gigs in Chicago, Detroit, and possibly elsewhere before he finishes up once again in New York.
We will get his engagements posted as soon as we are able onto a tour calendar. Stay tuned for further details!