Hummus Bil T'heena (Chickpea Spread)
---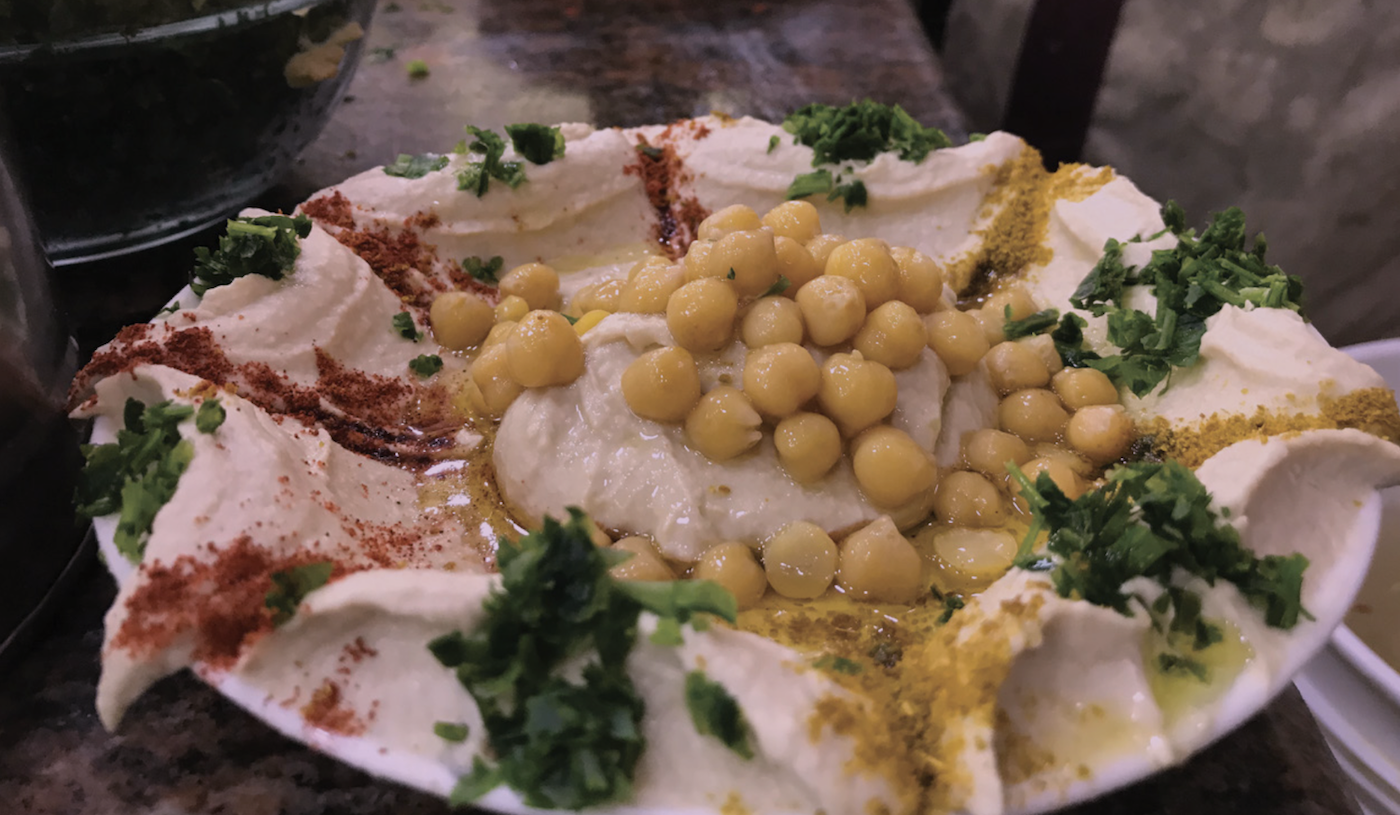 ---
Known the world over, with hotly contested rights of political "ownership" (including a petition by the Association of Lebanese Industrialists to grant it protected status), hummus is a centuries-old regional staple that you will always find at the breakfast and supper table in Gaza, more often purchased at street-side stands than made at home. In Khan Younis, there is a hole-in-the-wall hummus shop that has lines around the block every day of the week. The owner, a native of Lydd and relative of the late abstract artist Ismail Shammout, is reputed to make the best hummus the whole Strip over.
Adding a dollop of this or a handful of that transforms hummus into other dishes: imsabaha, fattit hummus... Here we provide the basic recipe.
Serves 9
1 1⁄2 cups (280 grams) dry chickpeas (garbanzo beans), picked over and rinsed

1⁄2 teaspoon baking soda

9–10 cloves garlic

1 teaspoon salt

Juice of 6 lemons

6 tablespoons tahina

2 tablespoons strained yogurt (optional)

1 teaspoon cumin

Paprika and cumin, for garnish

Extra-virgin olive oil
For the daggit toma u lamoon (Hot Garlic and Lemon Dressing): Using a mortar and pestle, crush 6 garlic cloves and 1/2 teaspoon of salt to a rough paste. Add the chiles to the crushed garlic and pound slightly. Stir in the juice of 3 lemons and mix well, scraping in any bits of garlic from the bottom of the mortar.
Soak the dried chickpeas overnight. Strain, then rub them with baking soda to remove the skins and soften them. Rinse well. Boil the chickpeas in a large pot for 1 to 2 hours with enough water to cover them amply, or else cook them in a pressure cooker or slow cooker overnight until they are very soft. Strain them, making sure to reserve the cooking liquid. Set aside a small quantity of the chickpeas for garnish.
Pound the garlic with salt in a mortar and pestle until it is very smooth. Puree the remaining chickpeas in a food processor or blender with the mashed garlic, lemon juice, tahina, yogurt, and cumin. Pulse until smooth, adding 1⁄4 cup reserved cooking liquid, or more if the mixture seems too thick. Adjust the seasonings to taste.
Transfer the hummus to a serving platter, creating a small moat around the edges and a small mound in the middle with an oiled spoon. Drizzle some daggit toma u lamoon on top of the prepared hummus. To finish, drizzle some extra-virgin olive oil all around and sprinkle some paprika, cumin, and the reserved chickpeas on top.
---
---
---
---
---
---
---
---
---
---
---
---
---
---
---
---
---
---
---
---
---
---
---
---
---
---
---
---
---
---
---
---
---
---
---
---
---
---
---
---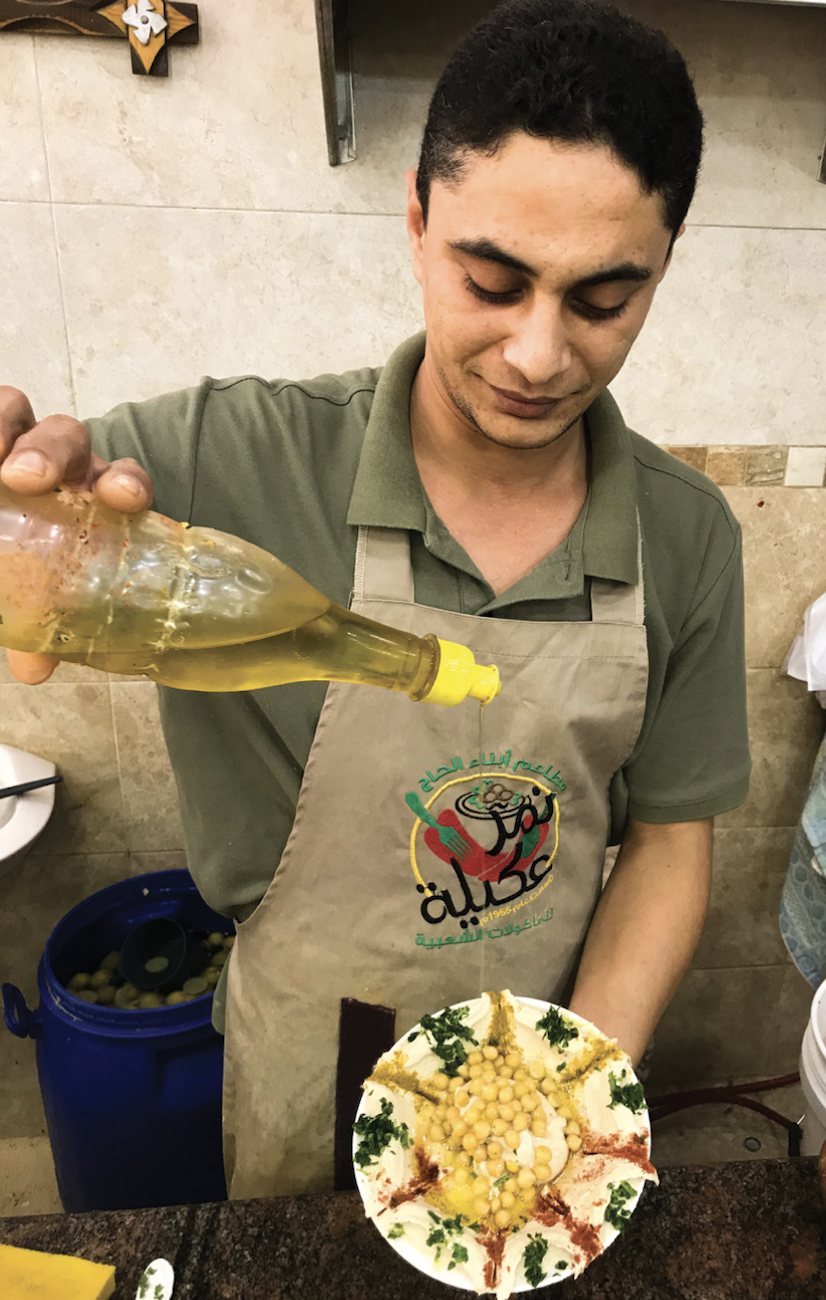 Support Just World Educational
If you find this project worthwhile, engaging, and useful, please consider supporting our mission. We strive to expand the dialogue on vital international issues by providing educational materials and a platform for critical thinkers.
---
JWE has a golden opportunity to make a difference in this country...

Stay in touch! Sign up for our newsletter: