About Just World Educational
Just World Educational is a not-for-profit organization incorporated in Virginia in December 2015, with a distinguished, seven-person Board. JWE is dedicated to providing a range of educational resources to inform and expand the public discourse in North America on issues of vital international concern. Its current focus is on issues of peace and justice, with particular attention to the Middle East.
JWE is a public-education partner for several organizations including Just World Books, a book-publishing imprint founded by former Christian Science Monitor columnist Helena Cobban, that since 2010 has published some thirty titles on issues reflecting JWE's current concerns. JWE's staff team organizes a range of public-ed programs that are free and open to the public, involving Just World Books authors and other experts. They are also building this website into a major multimedia resource for informing and educating the public on these issues.
You can read a description of our major program areas here, and our 2016 end-of-year report here.
JWE has a Memorandum of Understanding with Virginia Organizing, a 501c3 organization that accepts grants and donations on behalf of JWE.
Alice Anderson
Alice Anderson, our Treasurer, lives in Charlottesville, Virginia where she is a partner in the consulting group Anderson-Wilcoxson Associates. A minister ordained in the Presbyterian Church (USA), Rev. Anderson has contributed to her hometown community and her home state in many ways. Most recently, she served as Executive Director of the Charlottesville-Albemarle chapter of Mental Health America, 2012-2014. She has also been active in ecumenical movements working to uphold the rights of Palestinians.
 
Rev. Anderson brings to the JWEF board many experiences in different roles in the leadership of nonprofit organizations, and her long-pursued concerns for broad public education and international understanding. As JWEF's Board treasurer she also has responsibility for overseeing the appropriate handling of all the organization's financial affairs.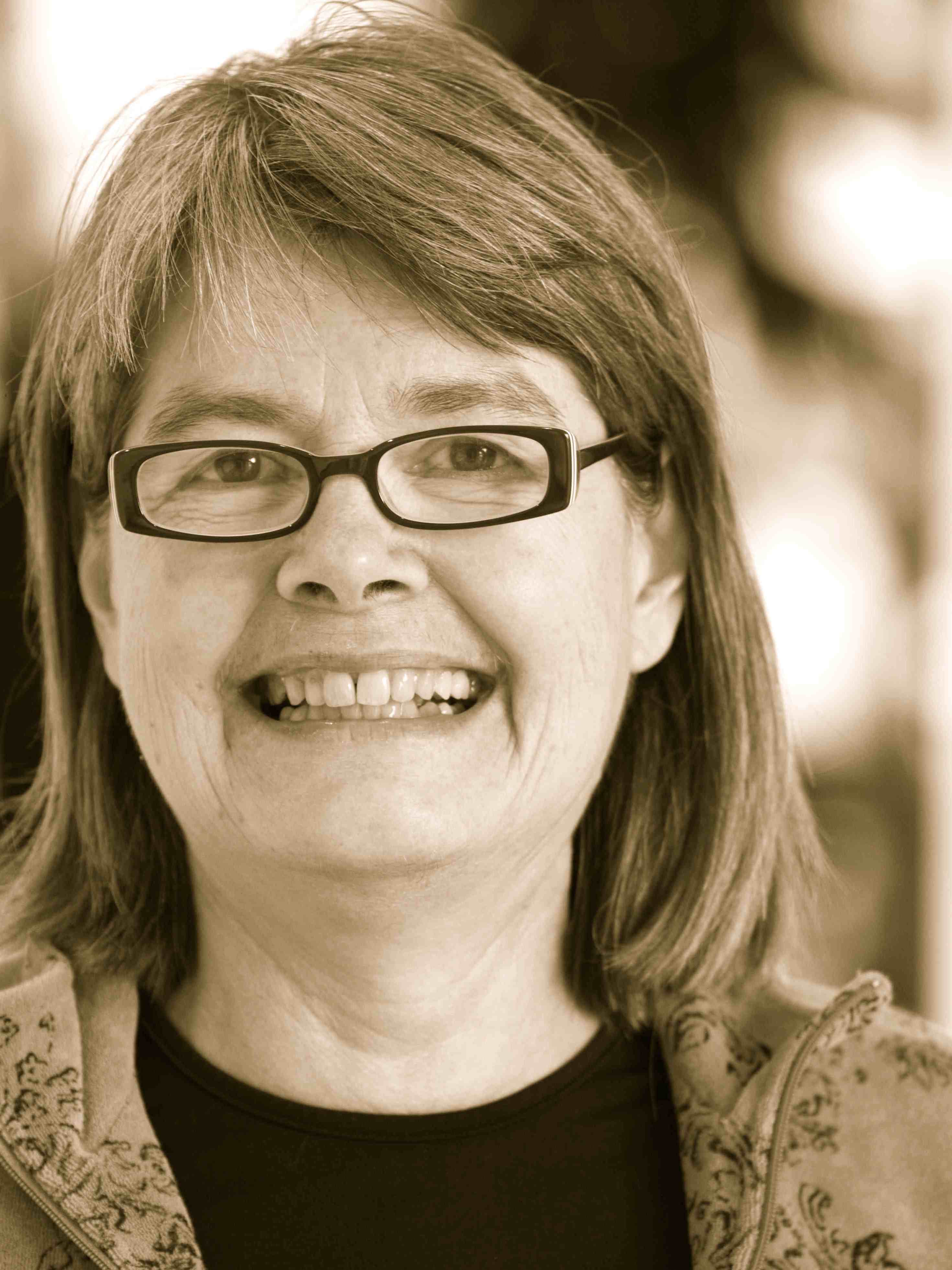 Helena Cobban

Helena Cobban, our Executive President, has worked since 1975 as a writer and researcher on international affairs, with a special focus on the Middle East. She has authored seven books on international issues, four of them focusing on the Middle East. She was born in the U.K., graduated from Oxford University in 1973, and became a U.S. citizen in 1988. She is a member of the Quaker meeting (congregation) in Charlottesville, Virginia and has been keenly involved in many social justice issues over the years. In 2002-04, she was a member of the International Quaker Working Party on Israel and Palestine, and in 2006-08 she was the "Friend in Washington" for the Friends Committee on National Legislation.
From 1990 through 2007, Ms. Cobban published a regular column on international issues in The Christian Science Monitor; from 1993 through 2006 she also contributed a regular column to Al-Hayat of London. From early 2003 through 2012, she blogged regularly on her blog, Just World News. In 2010, she founded Just World Books, running it as a limited-liability company.
Ms. Cobban is married to Dr. William B. Quandt and lives in Charlottesville, Virginia. She has three children and five grandchildren.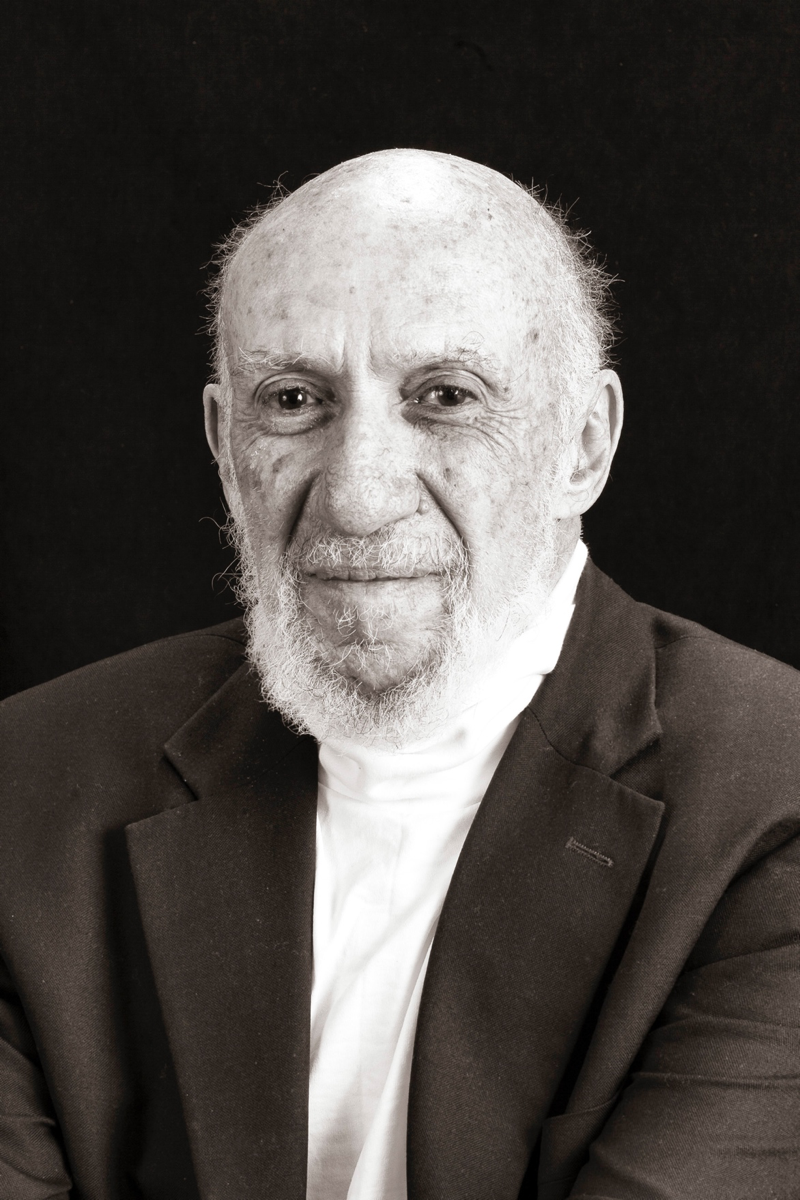 Richard Falk
Richard Falk is a renowned international law and international relations scholar who in 2014 completed a six-year term as UN Special Rapporteur on Human Rights in Occupied Palestine. Falk is Professor Emeritus of International Law and Practice at Princeton University, where he taught for forty years. He currently directs the "Global Climate Change, Human Security, and Democracy" project at the Orfalea Center of Global Studies at the University of California, Santa Barbara. He is also associated with the "POMEAS" Project on Politics in the Middle East after the Arab Spring," at Sanbaci University's Istanbul Policy Center.
Falk has dedicated his career to promoting justice and human rights through international legal institutions. In 2001 he served on a UN Human Rights Inquiry Commission for Gaza, which examined whether Israel as the occupying power was carrying out its responsibility to protect the society that is subject to its control and evaluated the right of occupied Palestinians to engage in resistance. Previously he served as a member of the Independent International Commission on Kosovo. Falk also acted as counsel to Ethiopia and Liberia in the Southwest Africa Cases before the International Court of Justice.
Falk is the author or coauthor of over 30 books, including two published by Just World Books, as well as countless edited volumes and articles on the subjects of human rights, international law, and global institutions. He has chaired or served on the board of numerous organizations including the Nuclear Age Peace Foundation based in Santa Barbara.
Prof. Falk brings to his service on JWE's board many decades of experience in the intersecting worlds of international relations, law, and social justice, along with his experience serving on or leading numerous other non-profit boards during the course of his illustrious career.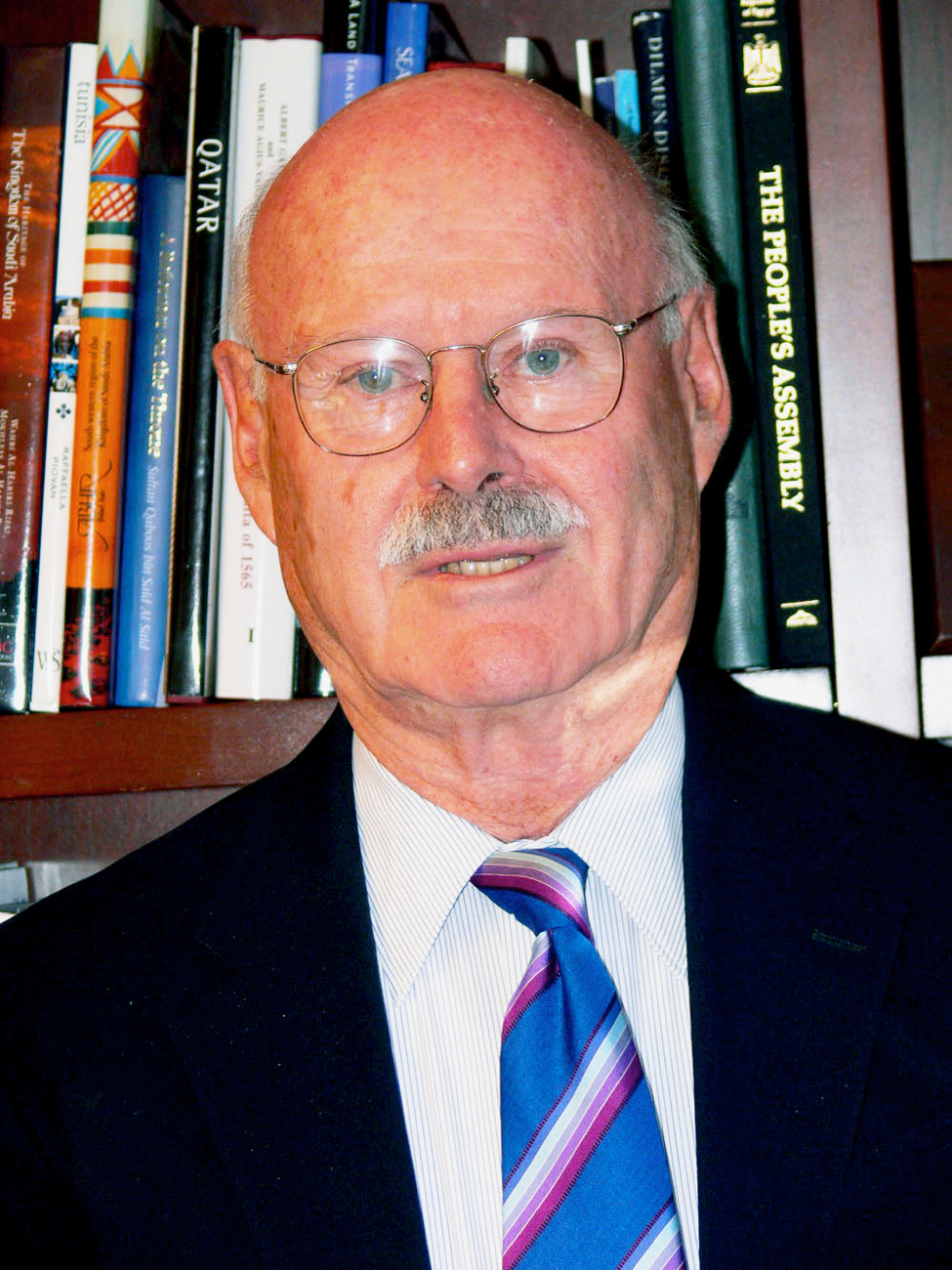 Michael Hudson
Michael Hudson retired from Georgetown University in 2012 after 37 years at the Center for Contemporary Arab Studies (CCAS) in the Edmund A. Walsh School of Foreign Service. For many of those years, he was the Director of CCAS. Then, from 2010 through 2014, he was the first director of the Middle East Institute and Professor of Political Science at the National University of Singapore. He has a long and distinguished record as a scholar of contemporary Middle Eastern affairs, having authored, co-authored, or edited eight books and numerous articles on the subject.
 
Dr. Hudson brings to the JWE board his experience in Middle Eastern affairs and his deep commitment to increasing the understanding among Americans of the realities of contemporary international affairs.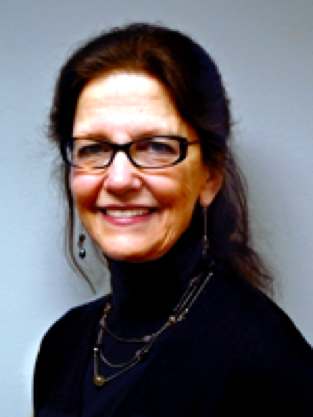 Anne Joyce
Anne Joyce, our Board Secretary, is the Vice-President and Board Secretary of the Middle East Policy Council of Washington, DC, and has been the editor of the Council's quarterly journal of political analysis, Middle East Policy, and the director of its publications program, since 1984.   Before being appointed editor of Middle East Policy, Ms. Joyce was an instructor at the American Language Institute of Georgetown University and at the University of Iowa.  She holds master's degrees in French literature (1966) and in linguistics (1979).
Ms. Joyce brings to the JWE her long experience in the publishing world, in writing and speaking on Middle East affairs, and in organizing and managing public educational programs in the field of international affairs.
Mona Khalidi
A resident of Manhattan, Mona Khalidi retired in 2015 after twelve years of service as Assistant Dean for Student Affairs at Columbia University's School for International Public Affairs (SIPA). Her responsibilities at SIPA also included acting as the Assistant Director of Graduate Studies.
Ms. Khalidi gained her Bachelor's Degree in Political Science and Economics from the American University of Cairo; a Master's in Library and Information Sciences from the University of Maryland and a DEA in Middle East History from Universite Aix/Marseille in France. She lived or worked in Egypt, Lebanon, England, France, and Canada before coming to the US, where she worked in librarianship at the New York Public Library and the University of Chicago before moving to SIPA.
Ms. Khalidi brings to the JWE board her lived experience as a Palestinian American, her long experience with public-educational efforts through her engagement with librarianship, and many years of engagement with social-justice causes.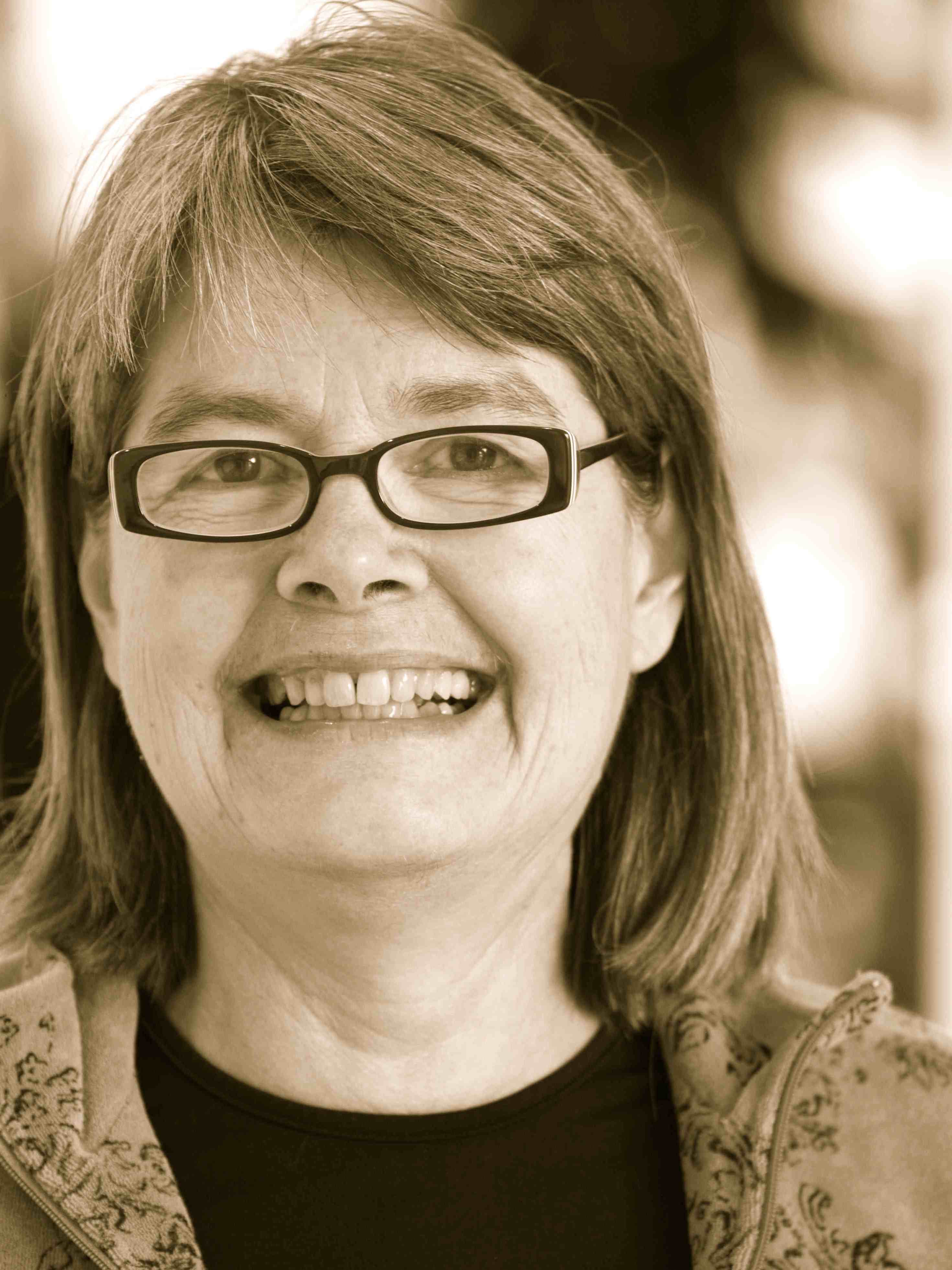 Helena Cobban
As Executive President of JWE, Ms. Cobban directs the work of the JWE staff as they carry out the organization's mission on behalf of the Board.
She brings to this work long experience as a thought leader on key global issues, a lifelong commitment to doing effective public education on global affairs, and executive experience gained in several different contexts over past decades. Working as an independent scholar for many years, she planned and successfully implemented numerous complex research and writing projects, resulting in the publication of seven well-regarded books on international issues with Cambridge University Press, the U.S. Institute of Peace, and other publishers.
She gained experience in non-profit management at two Washington DC-based non-profits, serving as a Program Manager at Search for Common Ground, 1991-93, and as Executive Director of the Council for the National Interest, 2009-2010. Ms. Cobban's executive skills were most recently in evidence during the years 2010-2016, when she built the privately-owned company Just World Publishing, LLC, from the ground up, working with a distinguished roster of authors and editors to plan, and then publish, 30 distinctive titles in that period.
Ms. Cobban is an accomplished public speaker and author who has contributed to, or been interviewed by, most leading Western media outlets. Her contributions to the Christian Science Monitor over the years, her informed critique of the over-militarization of U.S. policy, and her work on the contemporary politics of the Middle East have all been particularly valued.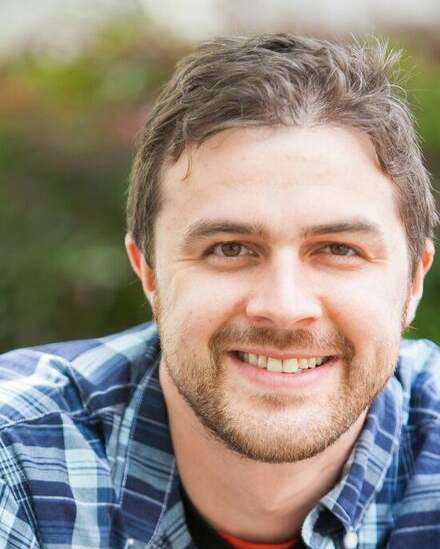 Steve Fake
Prior to coming to JWE where he works 25 hours/week as our Director of Outreach and Fundraising Coordinator, Steve worked as Just World Books's part-time Washington DC Area Representative. He obtained a BA in Political Science and Journalism from the University of Pittsburgh. He previously worked in higher-ed administration at Harvard and George Washington University.
Steve has written extensively on foreign affairs and coauthored a thought-provoking 2008 book on the international response to the Darfur conflict. He works mainly from his Washington DC home office but also travels for us quite a lot.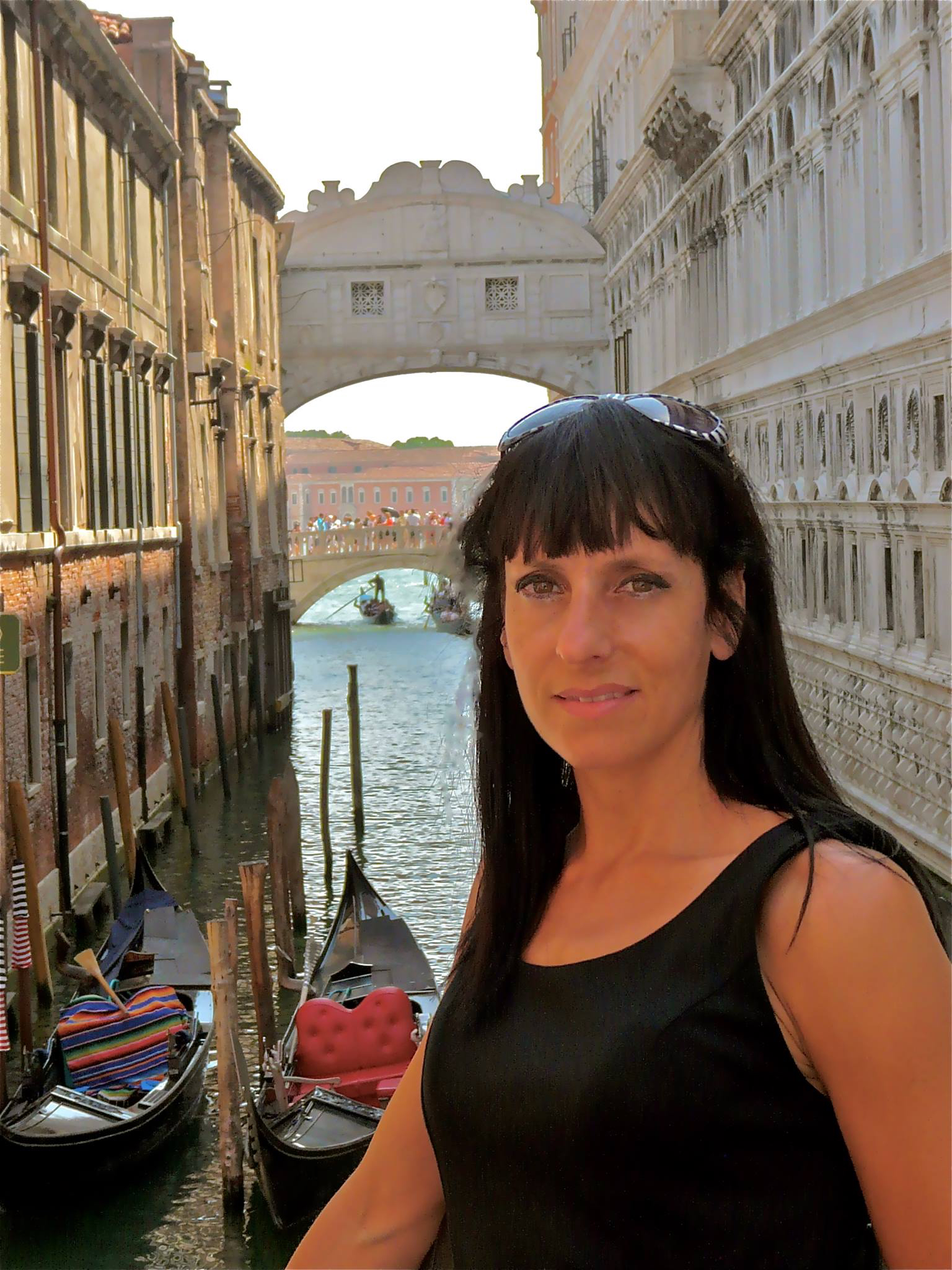 Dina Brigish, Office Manager
As JWE's part-time Office Manager, Dina Brigish brings a wealth of management experience, gained in both for-profit and non-profit environments, to the task of ensuring the smooth running of the organization.
In addition to acting as the Office Manager for both JWE and Just World Books, Ms. Brigish runs a pig sanctuary and a vegan bed-and-breakfast near Charlottesville. She has a B.A. in Advertising Design/Marketing and a B.Sc. in Communications/Commercial Photography from Syracuse University, New York
We need and welcome your financial support, which will help us fulfill our plans now and over the years to come.
We're very grateful for any and all support you can provide.
We're delighted to have a Memorandum of Understanding with Virginia Organizing, a Charlottesville, Va.-based 501c3 organization that accepts grants and gifts on behalf of JWE. If you want assured tax-deductibility for your donation, please choose the "Virginia Organizing" option below.
A note from board member Richard Falk:
"JWE has a golden opportunity to make a difference in this country… Helena Cobban has gathered a first-rate team to carry forward JWE's vision, but it needs adequate funding if it is to fulfill its potential. This moment of the founding of JWE is the time when a generous contribution will be most productive. I hope that you agree, and will join with us in making great things happen for JWE."

GIVE through VIRGINIA ORGANIZING
V.O. accepts donations for us either online, or via a mailed check. They take out a small admin fee from what you give. This fee is lower for donations mailed to them.
To donate online, go to V.O.'s donation webpage at the link below. Choose your amount, and whether you want to use a credit card or Paypal. Lower on the page, at the dropdown menu for "Select a designation", click on Just World Educational.
DONATE ONLINE NOW
---
To send an assuredly tax-deductible donation by mail, please write a check to Virginia Organizing with "Just World Educational" in the memo line. Mail it to:
703 Concord Avenue, Charlottesville, VA 22903.
GIVE to JWE DIRECTLY
We hope to have our tax-deductible (501c3) status by the end of 2016, but the IRS moves in mysterious ways. When we get it, we will tell all who have donated to us directly, and you can discuss with your tax advisor your eligibility for a tax deduction at that point.
To give directly, please make your check out to "Just World Educational" and mail it to us at:
P.O. Box 5484, Charlottesville, VA 22905.
Thanks so much for any support you can give! We welcome any questions you have– along with any suggestions you have for how to make our programing sharper, and more effective. Send 'em along to: jwe-guru@justworldbooks.com
Be sure to tell your friends about JWE!

Stay in touch! Sign up for our newsletter: