Alice Rothchild wrapped her Mid-Atlantic tour examining the current health and human rights conditions in Palestine and reading from her new book, Condition Critical: Life and Death in Israel/Palestine, last Friday with two events. The first was at the Jerusalem Fund in Washington D.C. Her talk was live-streamed and recorded.
https://www.youtube.com/watch?v=YpW8dso7t68#t=04m00s
In the evening, Dr. Rothchild spoke to a full house at Red Emma's cafe and bookstore in Baltimore, MD. More photos from both events have been added to her tour album on our Facebook page.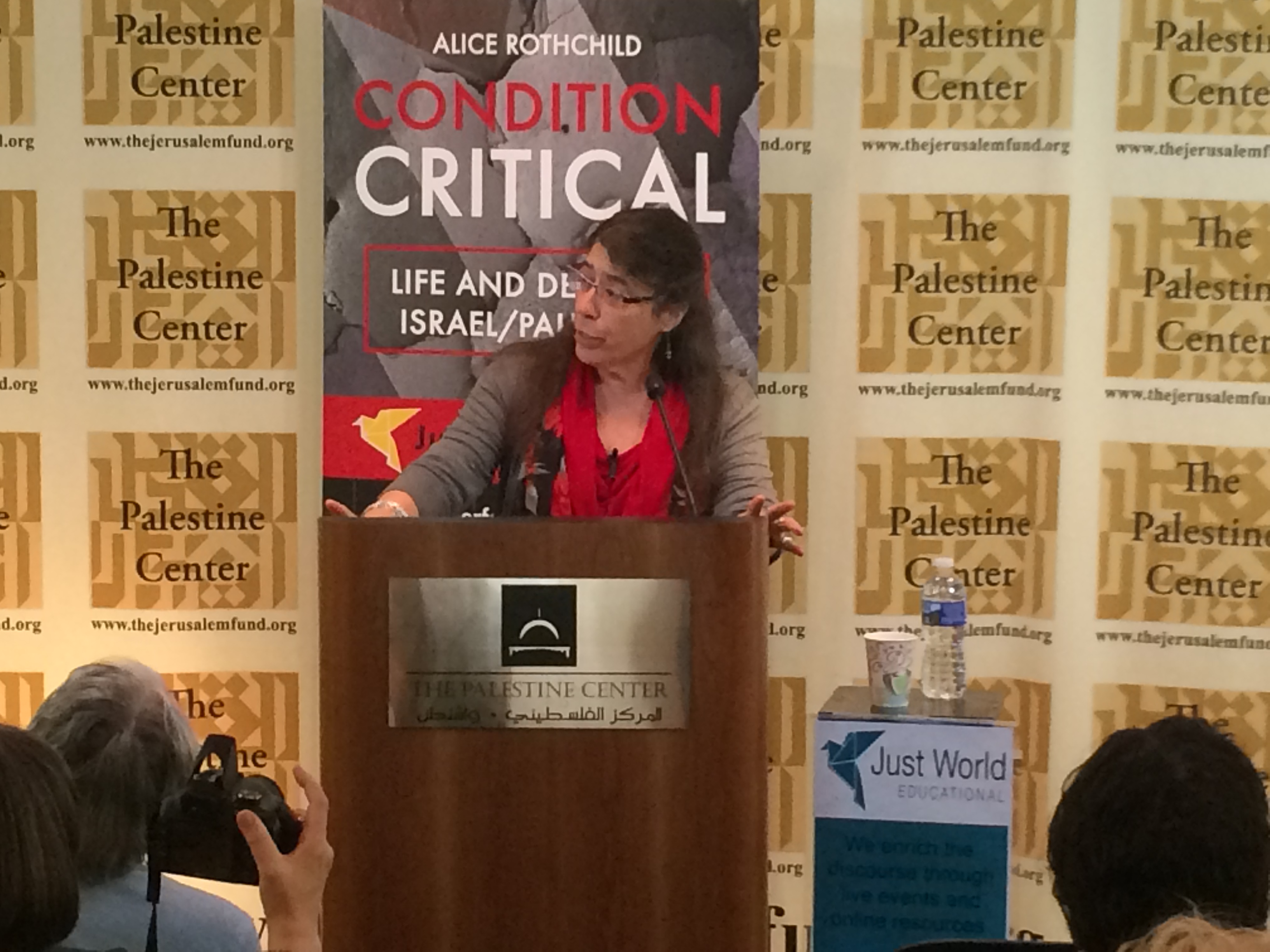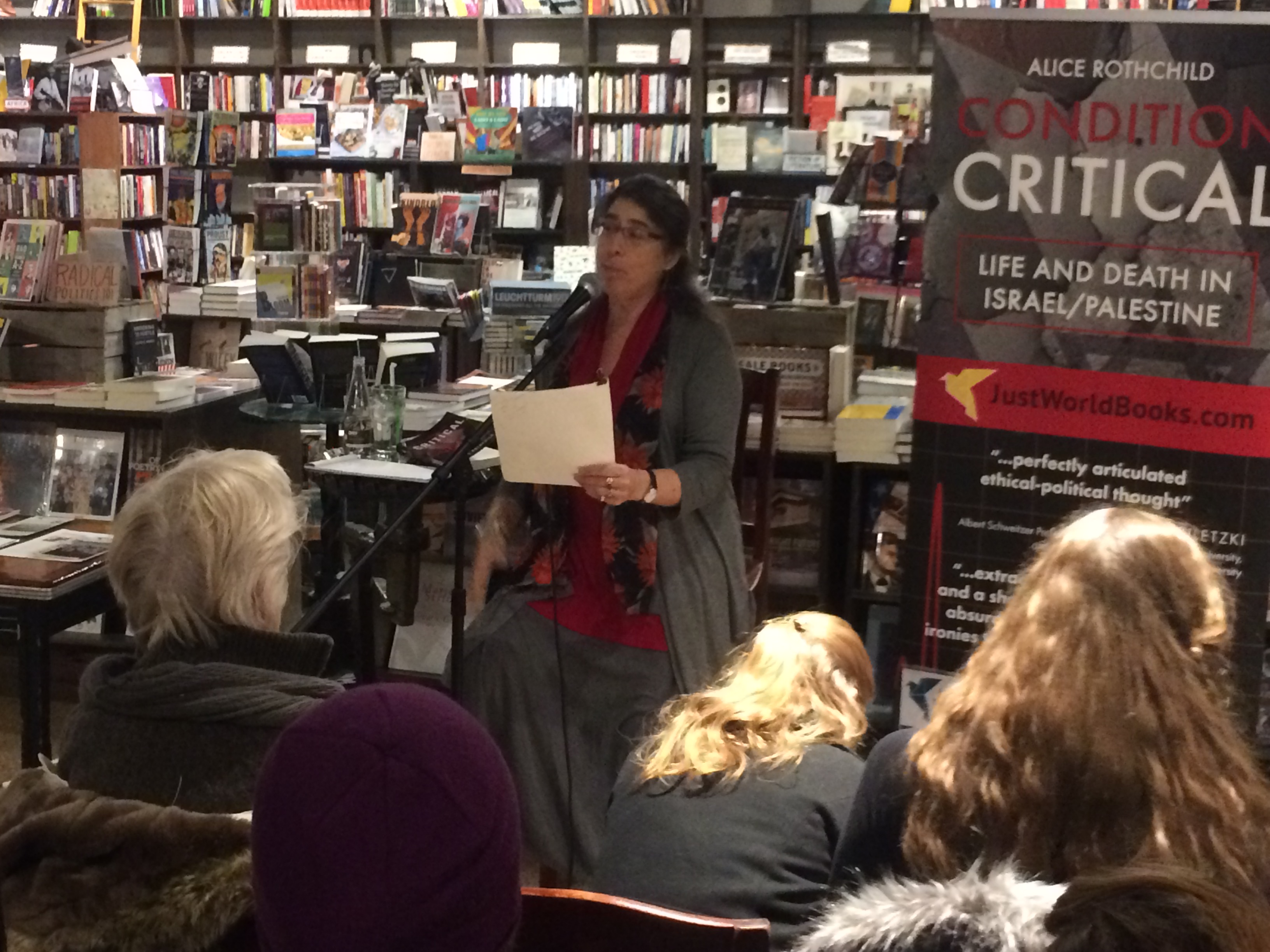 Alice's Wednesday talk at Columbia University – one Facebook commenter wrote appreciatively, "Stunning presentation at Columbia the other night. Thank you for your profoundly important work and your inspiration." – has also been made available online.
The Q&A session following her talks has invariably been fascinating. The one at Columbia was no exception – be sure to check it out.
Update: a video of the official book launch on February 7th at Bluestockings Bookstore has been uploaded.
Dr. Rothchild's book tour is coming to Boston next. She will be speaking on Thursday, Feb 16th at Boston Workmen's Circle Center for Jewish Culture and Social Justice at 7 pm. There will be another opportunity to hear her speak and get a signed copy of her book in the Boston area, at The Harvard Coop, on February 22 at 7:00 pm.
Watch for more events with Alice in the coming months in the Seattle area!